Stephan Troyanov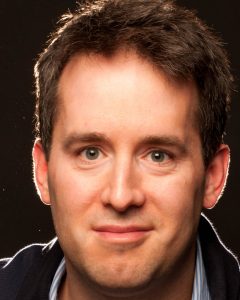 MD Université de Montréal 1997 Diplôme de médecine interne (2001) et néphrologie (2002) Fellowship 2003-2004 University of Toronto (maladies glomérulaires) Néphrologue depuis 2004 FRQS J1 et J2 2006-2014 Responsable d'axe néphro CRHSCM 2011-2012 Co-directeur consortium de néphrologie UdM 2014-présent Chef de service de néphrologie CIUSSS NIM 2015-présent
Maladie rénales glomérulaires
Pathologie rénale

Prof agrégé de clinique UdM 2012-présent
Cattran D*, Coppo R*, Cook T*, Feehally J*, Roberts I*, Troyanov S* (*writing committee) et al. An international evidence-based clinicopathological. Consensus classification of IgA nephropathy: The Oxford Classification. Kidney international, 2009 Sep;76(5):534-45
Rioux JP, Lessard M, De Bortoli B, Roy P, Albert M, Verdant C, Madore F, Troyanov S. Pentastarch is an independent risk factor of acute kidney injury following cardiac surgery. Crit Care Med 2009. 37 (4): 1293-8
Roberts I*, Cook T*, Troyanov S* (*writing committee) et al. Development of the Oxford Classification of IgA nephropathy: pathology definitions, correlations and reproducibility. Kidney international, 2009. Sep;76(5):546-56.
Coppo R, Troyanov S, Bellur S, Cattran D, Cook TH, Feehally J, Roberts IS, Morando L, Camilla R, Tesar V, Lunberg S, Gesualdo L, Emma F, Rollino C, Amore A, Praga M, Feriozzi S, Segoloni G, Pani A, Cancarini G, Durlik M, Moggia W, Mazzucco G, Giannakakis C, Honsova E, Sudelin B, Di Palma A, Ferrario F, Gutierrez E, Asunis A, Barratt J, Tardanico R, Perkowska-Ptasinska A. The predictive value of the Oxford classification of IgA nephropathy in cohorts with different presentations and receiving different treatments: the VALIGA study. Kidney Int. 2014 Apr 2. PubMed PMID: 24694989
1: Pelletier K, Royal V, Mongeau F, Meunier RS, Dion D, Jao K, Troyanov S.
Persistent Mixed Cryoglobulinemia Despite Successful Treatment of Hepatitis C, Aggressive B-Cell-Directed Therapies, and Long-term Plasma Exchanges. Kidney Int Rep. 2019 May 7;4(8):1194-1198. doi: 10.1016/j.ekir.2019.04.022. eCollection 2019 Aug. PubMed PMID: 31440712; PubMed Central PMCID: PMC6698285.
2: Pelletier K, Bonnefoy A, Chapdelaine H, Pichette V, Lejars M, Madore F,
Brachemi S, Troyanov S. Clinical Value of Complement Activation Biomarkers in Overt Diabetic Nephropathy. Kidney Int Rep. 2019 Mar 20;4(6):797-805. doi: 10.1016/j.ekir.2019.03.004. eCollection 2019 Jun. PubMed PMID: 31194090; PubMed Central PMCID: PMC6551506.
3: Lepeytre F, Royal V, Lavoie PL, Bollée G, Gougeon F, Beauchemin S, Rhéaume M, Brachemi S, Laurin LP, Troyanov S. Estimating the Change in Renal Function During the First Year of Therapy in ANCA-Associated Vasculitis. Kidney Int Rep. 2019 Feb 13;4(4):594-602. doi: 10.1016/j.ekir.2019.02.005. eCollection 2019 Apr. PubMed PMID: 30993234; PubMed Central PMCID: PMC6451086.
4: Bellur SS, Roberts ISD, Troyanov S, Royal V, Coppo R, Cook HT, Cattran D, Arce Terroba Y, Asunis AM, Bajema I, Bertoni E, Bruijn JA, Cannata-Ortiz P, Casartelli D, Maria Di Palma A, Ferrario F, Fortunato M, Furci L, Gakiopoulou H, Galesic Ljubanovic D, Giannakakis K, Gomà M, Gröne HJ, Gutiérrez EM, Asma Haider S, Honsova E, Ioachim E, Karkoszka H, Kipgen D, Maldyk J, Mazzucco G, Orhan D, Ozluk Y, Pantzaki A, Perkowska-Ptasinska A, Riispere Z, Soderberg MP, Steenbergen E, Stoppacciaro A, Sundelin Von Feilitzen B, Tardanico R. Reproducibility of the Oxford classification of immunoglobulin A nephropathy, impact of biopsy scoring
on treatment allocation and clinical relevance of disagreements: evidence from the VALidation of IGA study cohort. Nephrol Dial Transplant. 2018 Dec 15. doi: 10.1093/ndt/gfy337. [Epub ahead of print] PubMed PMID: 30561721.
Fondation du rein du Canada, EDTA (européen) et FRQS
Fondation de l'hôpital du Sacré-Coeur de Montréal